27 apr 2020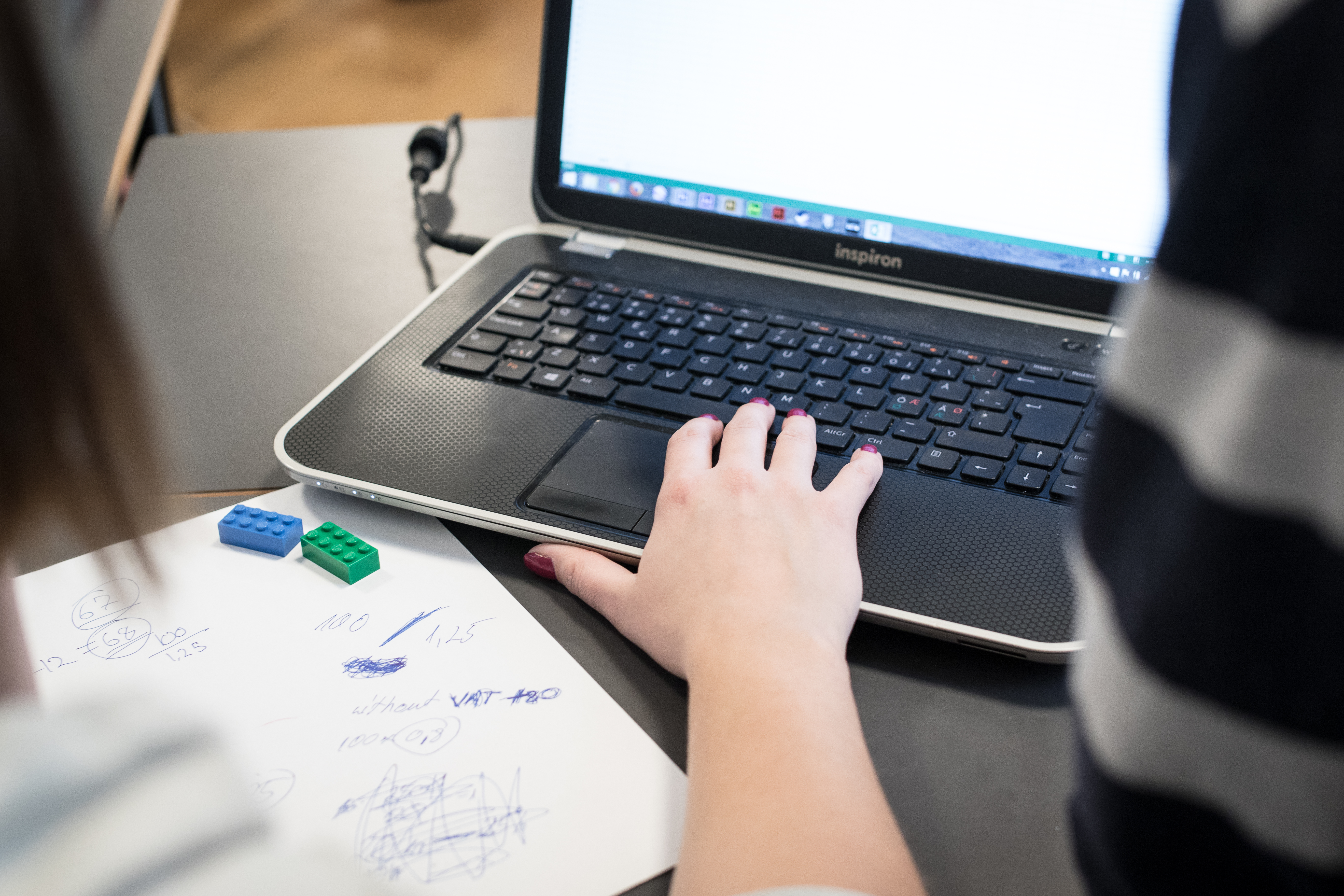 Webinar about online education for entrepreneurship - the unexplored possibilities
------------------
To join the webinar use the link:
Join Zoom Meeting
https://us02web.zoom.us/j/82641118394?pwd=alpQWFU4SHE0dW5ERk9vRUFIRnYwUT09
Meeting ID: 826 4111 8394
Password: FFE2020
------------------
Material for webinar participants:
------------------
This webinar about online education and entrepreneurship will strengthen your entrepreneurial learning space and startup service offers. The webinar is targeted teachers, education managers and other persons working in the field at the higher education institutions. 
Are you interested in the possibilities of digital education, but in doubt when it comes to the value your students will achieve from it? Do you see the potential but lack the specific inspiration and new tools to fully realise it in your teaching? Do you miss knowledge and research about the value, evidence and effects?
Now you can sign up (at the bottom of the page) for a two-hour webinar arranged by the Danish Foundation for Entrepreneurship. The webinar focuses on competence development and education within online entrepreneurship. The corona crisis very much emphasises the need for Ed-Tech as well as for entrepreneurship education and entrepreneurship programmes. Therefore the Danish Foundation for Entrepreneurship has put together a webinar with relevant topics and interesting presenters.
This webinar will look into the possibilities, challenges and tools, the interaction with the students, and how to best organise digital entrepreneurship education. It will moreover discuss how to work with entrepreneurial competences, entrepreneurial mindset, startup ideas, pitching and hackatons in a digital universe, what the gains and pains are, and not least what 'the unexplored possibilities' are. 
You will learn how your colleagues at the higher education institutions have organised their teaching and extended their learning spaces, but also how they have managed both technical and teaching challenges in the process of replacing workshops, class teaching, seminars and guidance by digital formats. 
The webinar will contain presentations and knowledge from the Danish Foundation for Entrepreneurship, relevant cases from colleagues from higher education institutions as well as inspiration from abroad about how to ensure value and engagement and how to develop new possibilities in the digital education universe.
Presenters at the webinar:
Line Gry Knudsen 
Line is a dedicated learning specialist with a deep insight into design and delivery of physical and virtual education programmes. As an independent consultant she is working with universities across Europe; the European Commission and with the Danish Foundation for Entrepreneurship, where she has assisted in converting championships in entrepreneurship into virtual events during Spring 2020. She has been the Director of Education at Europe's largest innovation organization working with sustainability: 'EIT Climate-KIC'. Line is the facilitator of the day and will host engaging discussions on the topics of the day.
Tomi Kauppinen
Tomi will guide us into the world of online learning, entrepreneurship, and future skills. Tomi Kauppinen is a professor of information visualization and cognitive systems at Aalto University in Finland and holds a PhD in media technology. He is the co-host of cloud reachers; a podcast series focusing on the future of education, skills and learning. In preparation to the seminar we invite you to listen to the podcasts with Jana Pejosk on technology enhanced learning: https://soundcloud.com/user-705936595/cr-s02e04-where-tomi-is-joined-by-jana-pejoska?in=user-705936595/sets/cloud-reachers-podcast-season. While listening please reflect on: how technology may support your teaching on a day-to-day basis.
Andreas Fjord Bonven
Senior lecturer and development consultant at the research and development department at Dania Academy. In Andreas' talk, which has the title "The Next Step – reflections on my experience with the project Quality and Relevance in Education', he will present his work with digitalization of the curriculum at five business academies in Denmark, with a specific focus on asynchronous online materials and off-site group work.
Kåre Moberg
Research leader at the Danish Foundation for Entrepreneurship. Kåre will discuss the research about online education and its impact and present results of an experiment on a role model-based online programme in entrepreneurship as well as the results of our assessment studies of this year's online competitions in Start-up Programme, Company Programme and Next Level.
Practical information:
Date: Thursday 11 June at 14:00-16:00
Participation is free. The target group are teachers, education managers, digital project managers and innovation enthusiasts at universities, university colleges, business academies and the artistic educations.
The webinar will be held in English